District 129 covers Plymouth, Roborough, Tavistock all of Cornwall and the Isles of Scilly
I.W. Club of Launceston
President Joan Helme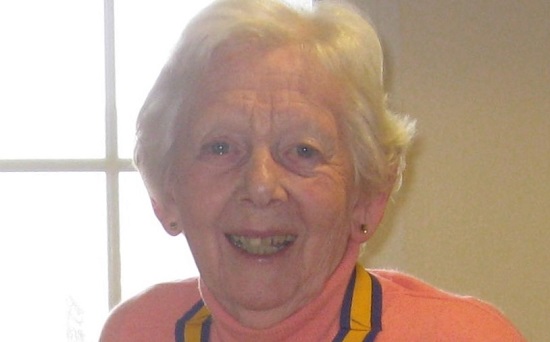 I took over as President at Launceston in 2015 having been President twice before. Last year I said it was someone else's turn this year but because of the virus I am carrying on for another 12 months.
I don't have the time to attend many District meetings (although I have been able to attend most of Zoom ones) or visit other clubs but it is keeping us going for the time being. We did have three new members in 2019 but have lost two since. Of course we haven't really been able to meet as we are not a very technical lot, I understand several clubs are in the same position.
One of the things we have been doing for a while is every other month when we meet we are putting the emphasis on the social side of Inner Wheel. We arrange various things to do, including little quizzes amongst ourselves etc. This way we are emphasising the 'friendship' side of Inner Wheel. The club keeps going and we are ever hopeful of new members joining us.
We still continue to raise money for good causes and support Rotary whenever possible even though we don't do quite as much as we used to do.

Site designed by w.wallis