Inner Wheel District 129
Isles of Scilly, Cornwall, Plymouth, Roborough and Tavistock
District 129 covers Plymouth, Roborough, Tavistock all of Cornwall and the Isles of Scilly.
NOTICE BOARD


NEXT DISTRICT MEETING - Wednesday 18 SEPTEMBER 2019 at 12 noon for 12.30 p.m
Trethorne Leisure Park, Kennards House, Launceston PL15 8QE
Book through your Club Secretary please

If you have any events you wish to publicize on this Notice Board
please send details to webmaster@innerwheelsw.org
..
We welcome new members from the area who are interested
in joining a group of Ladies who have an interest in the ideals of Inner Wheel.
..
Inner Wheel is one of the largest voluntary women's service organisations in the World.
We work together giving humanitarian aid nationally and internationally.
Inner Wheel Clubs meet usually every month.
The objects of this service organisation are:-
To promote true friendship
Encourage the ideals of personal service
To foster international understanding
Who can join Inner Wheel?
Women with a connection to Inner Wheel Members / former Inner Wheel members
Women with a connection to Rotarians / former Rotarians
Women with similar ideals with the club's consent.
If you are interested in joining a Club near you -
click on "Clubs" and find your nearest Club
and arrange to go along to a meeting
.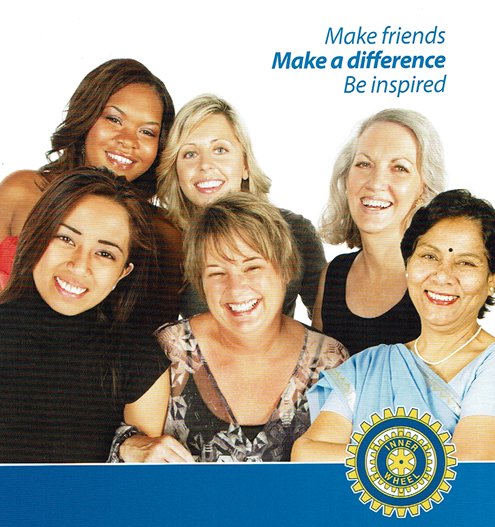 Site designed by w.wallis