District 129 covers Plymouth, Roborough, Tavistock all of Cornwall and the Isles of Scilly
I.W. Club of Redruth
President Sue Norfolk 2021 - 2022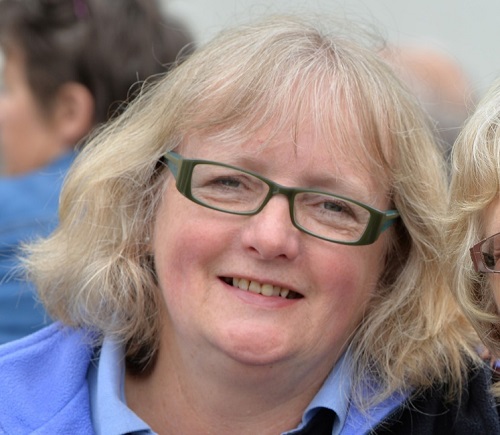 I was born in Yorkshire and moved down to Cornwall from Buckinghamshire 15 years ago and I am a retired Personnel Manager. Married to Mike, Rotarian with Redruth Rotary club, we have two children and five grandchildren and live in Camborne/Redruth area. I joined Redruth Inner Wheel when my husband joined Rotary 8 years ago. Most of my time is spent being a very active Nanna and also volunteering with Girlguiding having run a Guide and Ranger unit for over 45 years. I is currently run two units in Camborne and am Joint County Commissioner for Girlguiding Cornwall which takes me all over the county and to conferences/meetings in the South West of England and beyond before Covid-19 but now do all meetings virtually. Having been on the Committee for many years I am looking forward to being President of Redruth Inner Wheel with the support and friendship of all its members.
---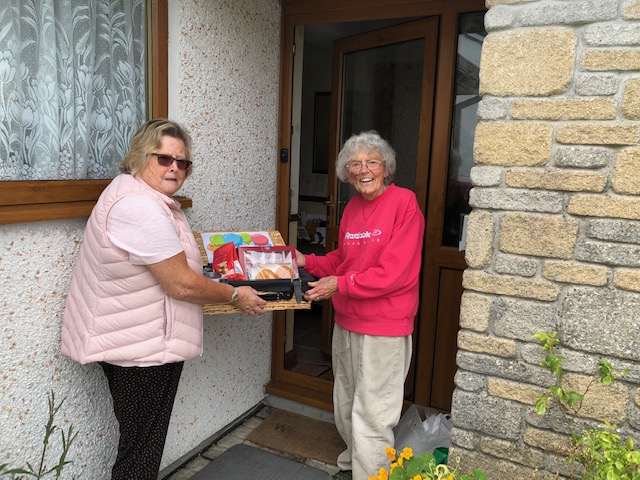 President Sandy presenting 90th birthday presents to Marjorie Burtenshaw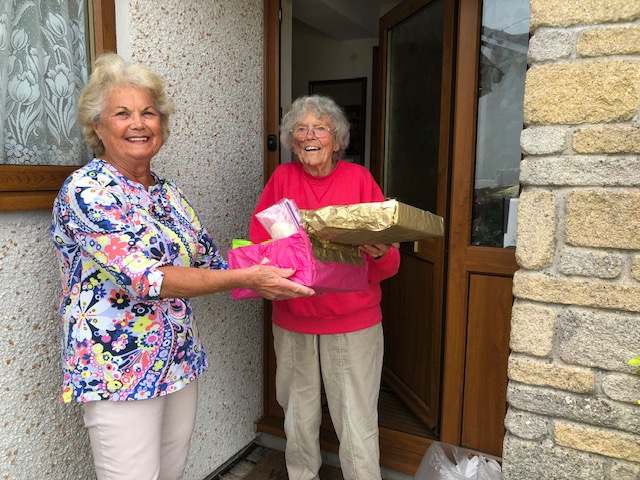 Sandra Reeves with more presents from the club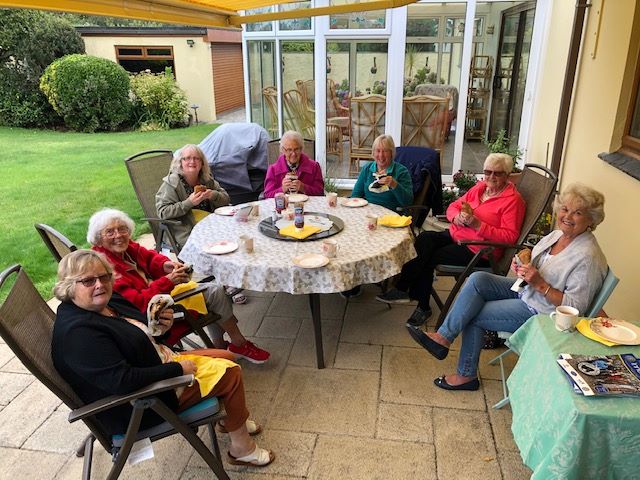 6 members in my garden for cream tea, following COVID rules, week
after another 6 went to Juliet Jenkin's garden for their cream tea.

Site designed by w.wallis