District 129 covers Plymouth, Roborough, Tavistock all of Cornwall and the Isles of Scilly
I.W. Truro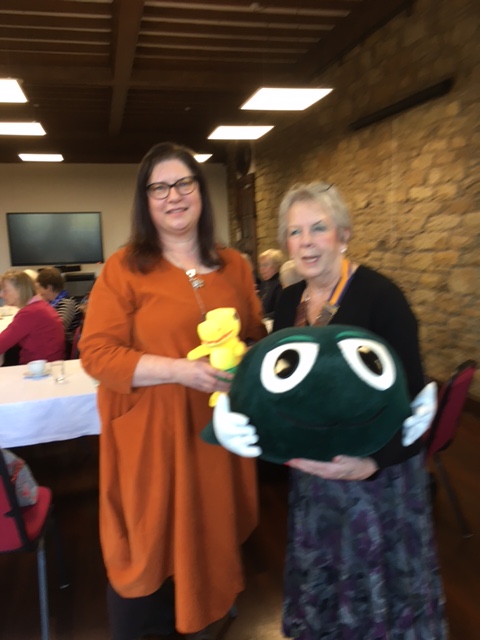 President Yvonne with a representative from the NSPCC, who talked about their work, and the NSPCC mascots, a Pantosaurus and "Buddy ". The NSPCC is President Yvonne's chosen charity this year. This took place at our monthly meeting last Tuesday.

I.W. Roborough
Roborough January 2023 Newsletterewsletter
I.W. Helston/Lizard
Members of the Helston/Lizard club enjoyed a luncheon together at Alverton Manor Hotel, Truro to celebrate Inner Wheel Day.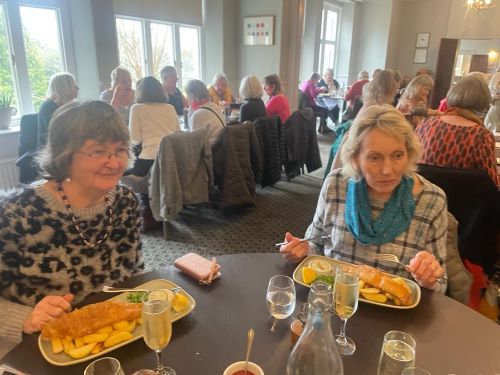 Truro Inner Wheel celebrate Inner Wheel Day

Members of Truro Inner Wheel Club and their guests gathered at Ruan Lanihorne Reading Room for a coffee morning on Tuesday January 10th to mark Inner Wheel Day. Coffee and homemade cakes were served and there was a book stall and jewellry stall. A rolling series of photographs from previous Inner Wheel events were displayed on a screen. As well as enjoying friendship on a social occasion the aim of the event was to raise money for the NSPCC. The Club also supports the Cornwall Refuge Trust and goods were collected to donate to them. Over twenty people attended this enjoyable and successful event.




Site designed by w.wallis